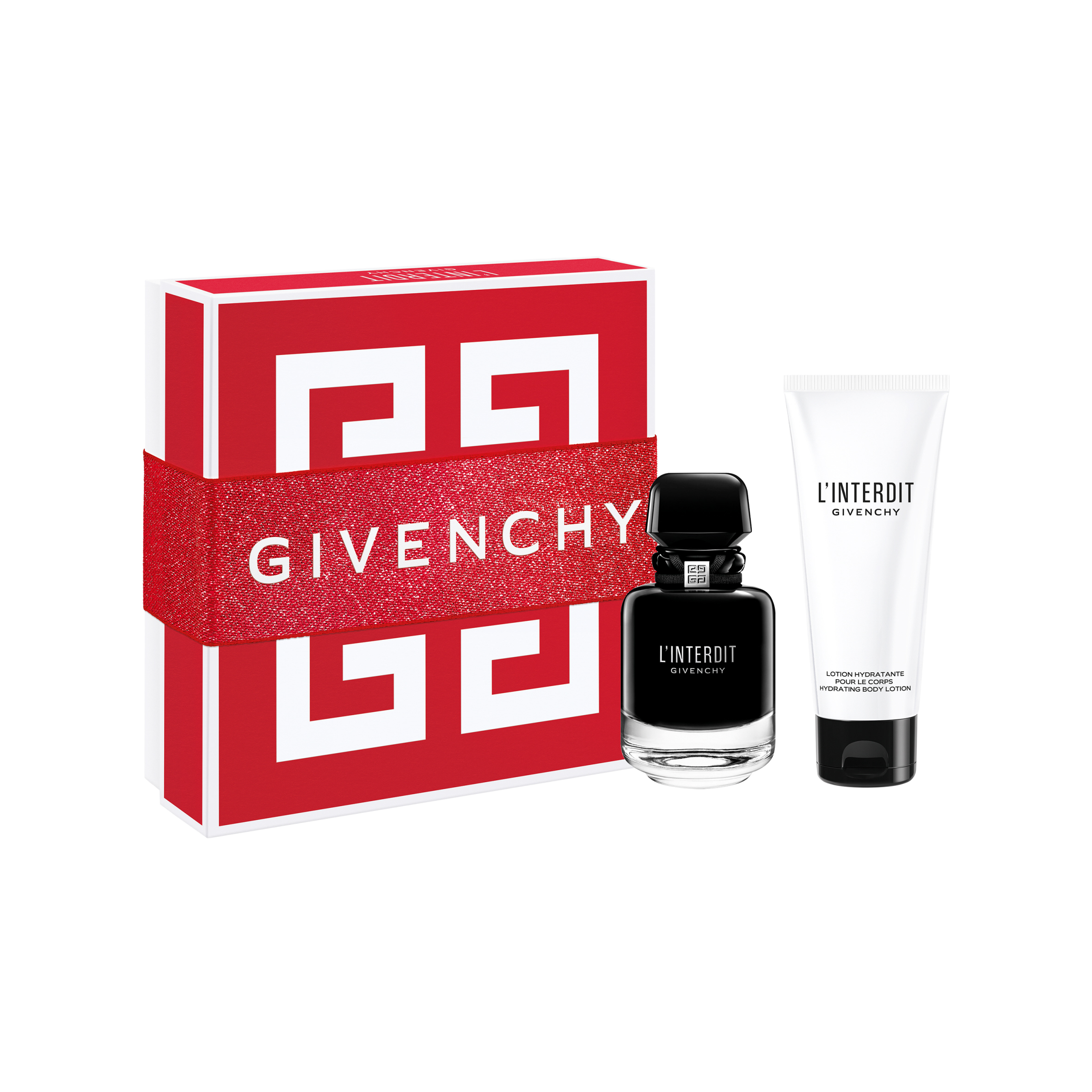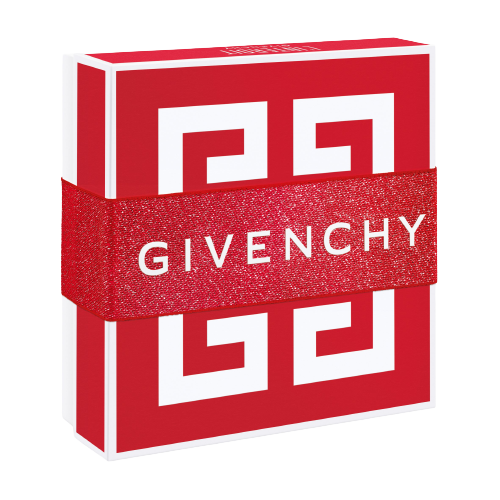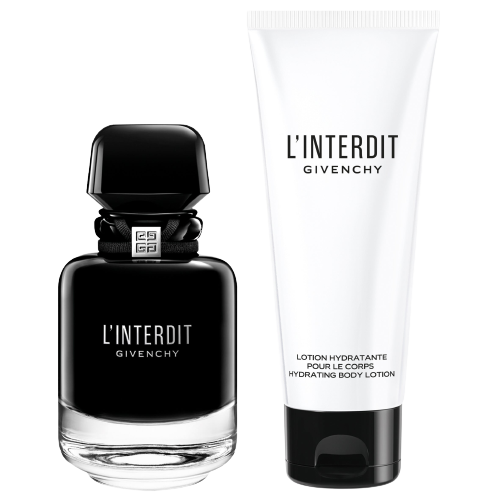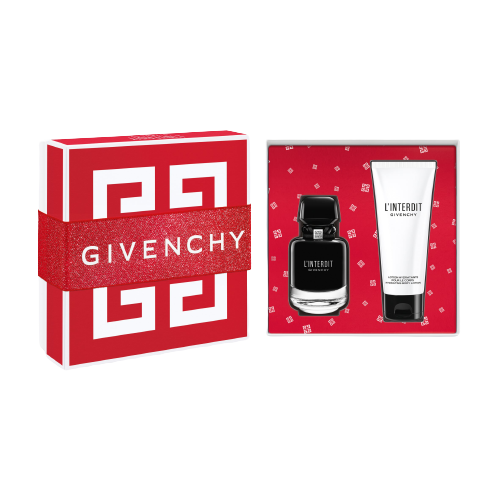 L'INTERDIT GIFT SET
EAU DE PARFUM INTENSE
Embrace the magic of a scintillating Christmas. Give the gift of the forbidden this holiday season with an enticing Givenchy fragrance set including a L'Interdit Eau de Parfum Intense and an indulgent hydrating body lotion.

A surrender to cravings obscured. Channel your inner thrill and fuel your deepest impulses. Leap into the unleashed, as the Underground Flower fades to black. Enthrallingly suave. Impulsively raw. Radiant Orange Blossom, obscured with an overdose of Tuberose, clashes with the blackest, most voluptuous leathered-Vanilla and a dash of salty, roasted Sesame. A heady blend of Vetiver on Patchouli infuses notes of deep, dark...
Need Help?
Our advisors are here to assist you with product and styling advice, and to answer any questions you may have.